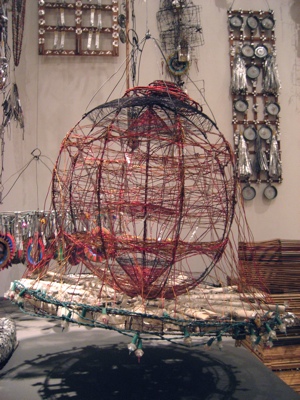 I came across a comprehensive article detailing a variety of information regarding Adobe CS4, mostly things about Photoshop CS4, Bridge CS4 and the launch date of the latest version of Adobe's Creative Suite.
First of all, the launch date is going to be around or during Adobe Max which takes place November 16th-19th in San Francisco or at the end of September around the 23rd. Adobe Creative Suite product cycles are around 18 months and Adobe CS3 was released on April 16th, 2007 so Adobe Max would mean 19 months since the last release. Let's take a look at some features that may or may not be included in Adobe CS4.
Adobe Photoshop CS4: Codename: Adobe Stonehenge CS4 Extended. Stonehenge is the splash screen. 1. The User-Interface is similar to CS3 however there are some minor polishes that complete the look. 2. Support for "Extensions" is listed under the "Window" menu 3. The extension manager is in every CS4 application 3. "Kuler" which is an Intranet color pallet collaboration tool for sharing color swatches with others on your team. 4. Support for Flash (more on this later)
Adobe Panel Configurator 1.0 (Alpha Version): 1. Allows you to create your own Photoshop toolboxes. 2. You can choose from over 860+ commands, tools and application features and from there create your own toolboxes that work in any CS4 application 3. Supports Actions and Scripts 4. Drag and drop text fields into toolboxes 5. Support for SWF and Quicktime video files in toolboxes 6. You can export the toolbar file and re-open it in any CS4 application.
CS4 Suite New Features: 1. Flash SWF support across all applications 2. You can play SWF files in any app 3. A tool is being developed for creating flash content without any coding experience
Adobe Bridge CS4: 1. New User-Interface 2. Sidebar and search tool location similar to Mac OS Leopard 3. Navigation in folders similar to Windows Vista Explorer 4. Labels and star ratings are easier to access. 5. Filtered searches are now much faster even across thousands of images 6. List View in Bridge 7. Auto Photo Downloader to download photos from your camera is now easier and better than Bridge CS3 8. Improved slideshows using your spacebar 9. From Slideshow, press "r" and Adobe Camera Raw opens automatically. 10. Review Mode: (full screen review of photos) a. Just like a full screen version of Apple coverflow b. Loopt tool built in c. The ability to open all, review, and drop photos out of view that you don't want and others stay full screen d. When leaving review mode the photos you kept are now selected in bridge. Ones you dropped are still there but not selected. e. You now have the ability to create photo-collections from within review mode 11. Collections are just like Playlists in iTunes. You have the ability to group photos. The location where photos are stored is not changed. 12. More sharing options a. Upload directly to FTP within Bridge b. Web gallery templates are easy and use the same templates available in Lightroom 2 c. Ability to create flash galleries with a few clicks and upload instantly d. Uses the Opera engine to render galleries within Bridge e. Photoshop Web Gallery is going away and being replaced by Bridge Web Gallery 13. Bridge CS4 Menus (in order left to right) File – Edit – View – Sttacks – Label – Tools – Window – Help
Adobe CS4 Applications are exactly the same as CS3 but the text in the icons is black instead of white.